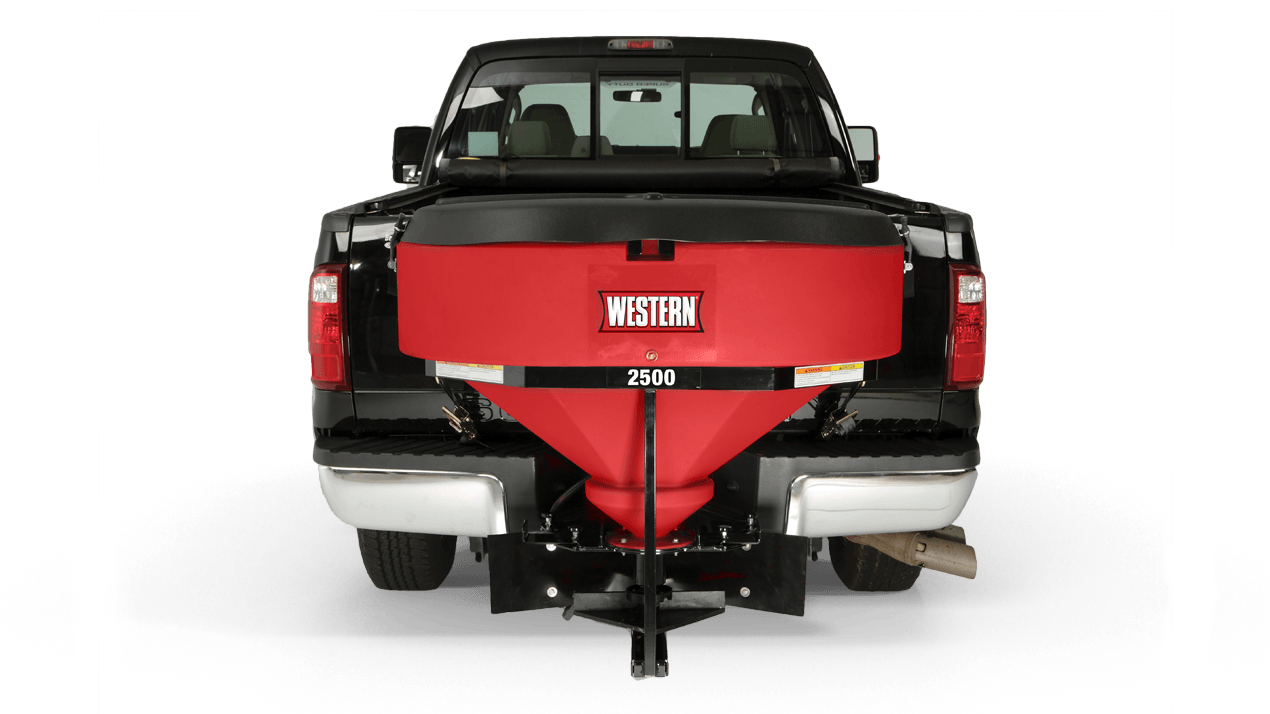 WESTERN® Spreader, Low Profile 1000 Poly Tailgate Spreader
CONSIDER IT
DONE.
Get the job done with one of the WESTERN® Low Profile tailgate spreaders. Constructed of high density polyethylene and designed for convenience and performance without affecting the operator's view from behind the wheel.
Mount options:
Fixed mount (PN 67434)
Receiver hitch mount (PN

94370

)
SWING AWAY® mount (PN 67435-1)
Control options:
Basic on/off control (PN 67070)
Variable speed control (PN 28866)
Visit http://www.westernplows.com/products/low-profile/ for more information.