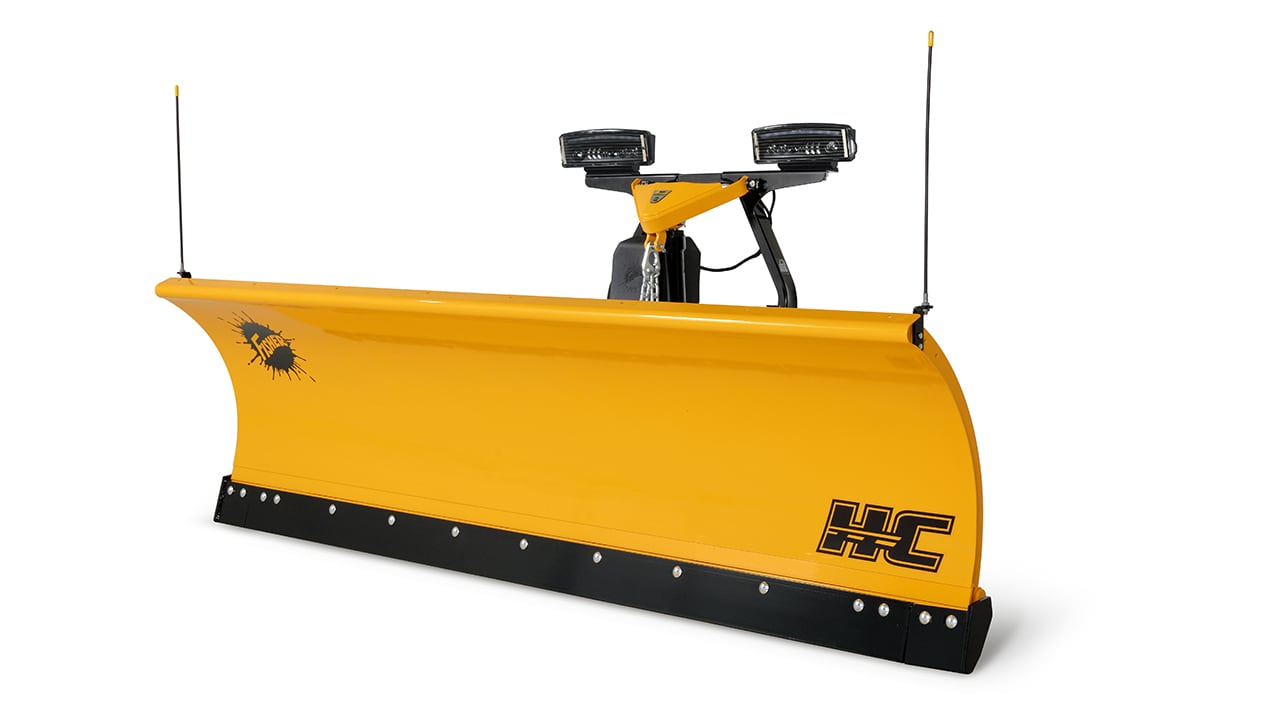 FISHER® HC Straight Blade Snowplow
Put Your Fleet On The Street
Make short work of big storms. The 9' and 10' FISHER® HC heavy contractor snowplows are built for big trucks and designed to move large amounts of snow. So no matter what contractors or municipality plow drivers get thrown their way, they can move the snow, then move on to the next parking lot or street, time and time again.
Plow Blade Construction
The HC snowplow features a massive 34"-tall, 11-gauge, powder coated steel blade that is available in 9' and 10' widths. The aggressive attack angle and blade overhang promote a clean scrape and snow rolling.
Structural Reinforcement
The HC snowplow features heavy-duty vertical ribs, gussets and pins, all reinforced by Fisher Engineering's proven T-frame design. This design is built strong to withstand even the heaviest snow for heavy-duty commercial and municipal vehicle applications.
Oscillating A-Frame
With its oscillating A-frame, the HC snow plow pivots from side to side allowing the blade to follow the contours of the plowing surface for improved scraping and even cutting edge wear.
Reliable Hydraulics
We design and manufacture our own hydraulics to ensure the highest standards of performance, quality, and durability—giving you a plow that is fast, responsive, and built to last. This allows plow drivers to change the blade position quickly and easily for efficient plowing.
All critical hydraulic components are fully enclosed for protection from the elements.
Trip Protection
Our industry-leading trip-edge design protects you and your equipment when encountering hidden obstacles. For improved efficiency and less cleanup, only the bottom edge trips, keeping the blade upright and plowed snow in front of the blade.
The FISHER® trip edge uses compression-type springs that never require adjustment and will not wear out like extension springs.