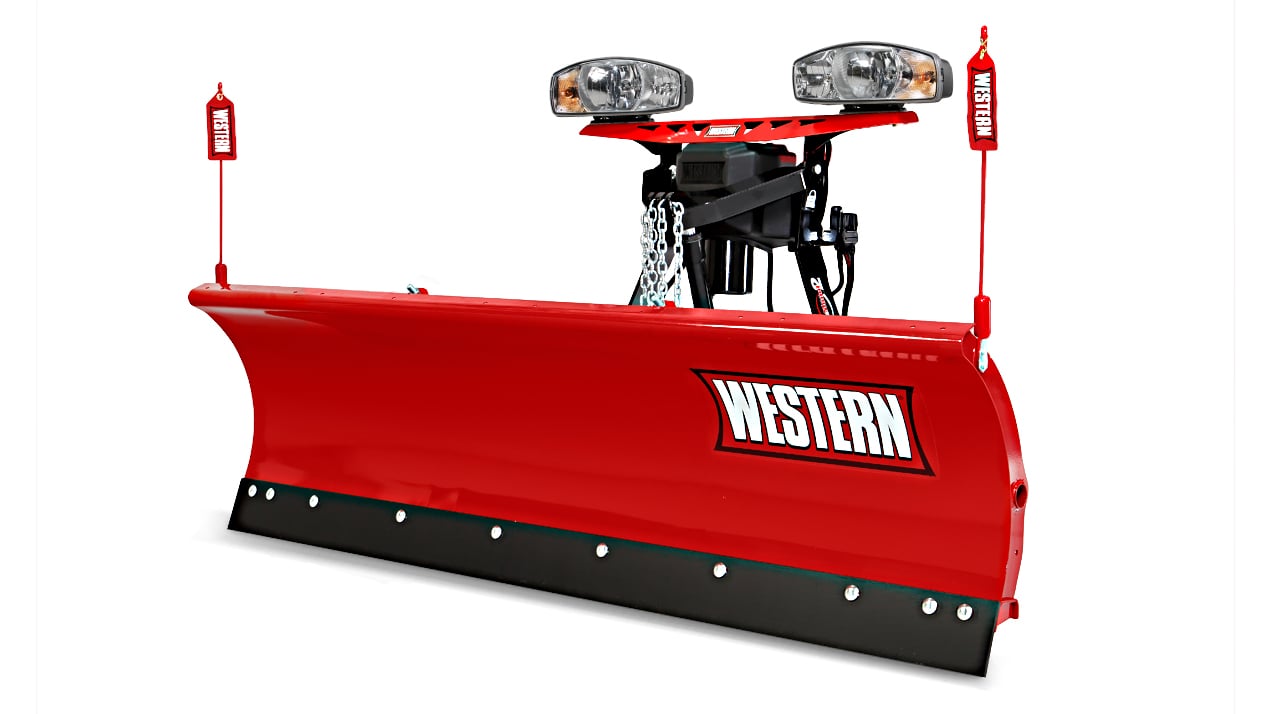 WESTERN® MIDWEIGHT™ Straight Blade Snowplow
SKU
Mid-Weight Plow Package
BIG PERFORMANCE

 SIZED RIGHT FOR YOUR TRUCK
Get pro performance without an ounce of wasted weight. The WESTERN® MIDWEIGHT™ snow plow features professional grade reinforcement to push the boundaries of "light commercial work."
TRIP PROTECTION
The two-spring trip blade protects your snow plow and truck when striking hidden obstacles.
Elastomeric bumpers reduce jarring and soften the blade return when tripping occurs, to extend the life of your truck and plow.
RELIABLE HYDRAULICS
We manufacture our own hydraulic components to ensure the highest standards of quality and reliability, so that you get a hydraulics system that's not only fast and responsive, but that's built to last season after season.
Fully enclosed components are protected from the elements.
STRUCTURAL REINFORCEMENT
Six vertical ribs and the exclusive WESTERN® POWER BAR provide unmatched structural reinforcement, delivering exceptional torsional strength and rigidity to eliminate blade twisting.
The high-strength steel base channel provides extra support along the bottom of the plow blade.
The 1" diameter pivot bolt secures the plow in place, ensuring proper alignment and reducing stress on the overall plow assembly.
PLOW BLADE CONSTRUCTION
The sturdy 7' 6" moldboard is 27" tall and comes in 14-gauge powder coated steel or 1/4" high-density polyethylene.
The durable poly blade provides a slick surface for enhanced snow-rolling action and a maintenance-free surface. The steel blade features our high quality ULTRAFINISH™ powder coat surface.
Both feature a 70-degree attack angle for a clean scrape, and come standard with a high carbon steel cutting edge that reduces wear and extends the life of the blade.
Visit http://www.westernplows.com/products/midweight/ for more information.